About Us
Big Daddy Custom Plates

was formed at the beginning of 2007 and was initially supplying the Formula/Groove BMX Racing Team. Our product was home made and although it looked good and did the job it really didnt like getting wet !!
The team enjoyed regular design changes through 2007 and the plates started to get noticed by other riders which led to the South Region commissioning a special design to be used by their riders for the 2007 Brits at Burnham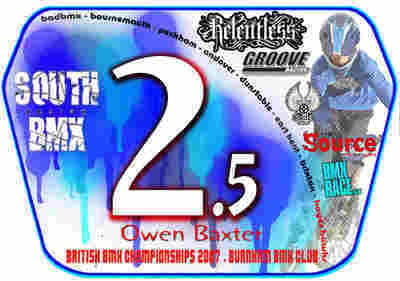 'South Region Plate 2007'
After the Brits and through the winter of that year the orders continued to roll in and 'Big Daddy' became well known on the UK race scene, early in 2008 nearly all the UK riders at the Indoor race in Douai, France were running Big Daddy plates and orders then followed for racers in Holland, Norway and France. From then on Big Daddy went on to provide plates for many teams, such as EA Racing, Profile and Gunslinger and many racers on the UK scene.
After a succesful summer of 2008 Big Daddy introduced the new

EVO2

plate at the Brits this September supplying plates for the Midlands and the South Region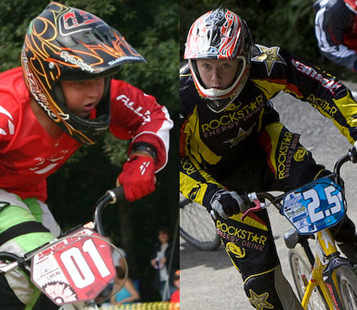 this means that the plates are now full vinyl printed,

100% waterproof

and will last as long as the rider wants them to!! And the rain won't do a thing!!
We also offer custom stickers to fit the new style of plates from BOX and INSIGHT
The details of how to order can be found on the shop page and examples of some of the plates can be found in the Gallery
Special discounts are available for clubs and teams ... please contact me for more information